Background
In Schuylkill County, Pennsylvania, the Civil War only brought already existing issues to light. The coal mining industry consisted of mainly Welsh and Irish immigrants. In the late 1850s, when the Irish population was climbing, Republicans in the area felt threatened by increase in Democratic voters, and Benjamin Bannan, the Republican editor of
The Miners' Journal,
had started to denounce Irish violence in his paper, which caused many people to express their anger at what they saw as Irish officials letting Irish crime slide.
In the mid-1860s, Franklin B. Gowell, president of the Philadelphia and Reading Coal and Iron Company, announced that a group of Irishmen had carried out the premeditated murders of a group of mining officials. Gowen said that some immigrants had carried over a form of the vigilante organization known as the Molly Maguires in Ireland, which fought Irish landlords for tenants' rights, to America,where they used the same strategies to fight against mining officials.
The Riots
By 1862, many immigrant workers were fed up with their low wages, and many workers had gone on strike to demand higher pay. When the militia was called in, they were attacked by the rioters. When the Militia Act of July 17, 1862 was passed to allow state drafting, immigrant coal miners were incensed once again. Many workers agreed with Copperhead anti-war and draft opposition ideals, or identified as Copperheads themselves. They also opposed the idea of helping slaves, as they were afraid that emancipated slaves would put them out of work. In addition to this, they were furious at the fact that they were being expected to fight while those of them who were not naturalized could not even vote.
All of this anger and emotion simmered, and when the Militia Act was put into effect, the Irish workers in Pennsylvania rioted along with workers all over the Union. At least 1,000 miners marched to a neighboring town, where they halted a train carrying many draftees and prevented them from getting to Harrisburg to complete their job. Troops were once again called in to quell the situation. In March 1863, enrolling officers went to Schuylkill in order to record the names of men that were eligible to be enlisted for the military. However, the Irish workers drove them out, going so far as to even fire at the officers.
Although the Irish were not the only group of immigrants that were fighting against the drafts, they were the most prominent. There were many other occurrences of draft riots in Irish mining communities throughout the duration of the Civil War. This added to the stress put on the Union war effort.
Powered by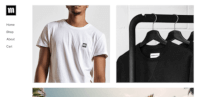 Create your own unique website with customizable templates.